After years of being single in New York City, I met Gustavo. It was a whirlwind of a first kisses, cross-country visits, and a wedding in Mexico within a year. I told all the giddy details in Meeting Your Half-Orange, but the story I haven't told yet is that I got the jitters along the way. Yep, I had a cold feet moment.
The week before I met my half-orange, I made a pact with my New York City friends that we would never, ever, ever leave each other or the city.
My life was great: I had a tightknit group of friends, a job that gave me freedom, an apartment I loved, a beach house three hours away, and a kitty to cuddle with when I was lonely. The relationship I wanted was one I hoped would just slot nicely into the life I already had.
Then I met Gus. After one smoochy night in L.A., he flew to visit me. It didn't occur to me until he was rolling his luggage down my hallway that a guy I'd only kissed was about to spend seven days attached at my hip. This was new for an independent girl like me.
My best friend Todd loves that he gets the credit for talking me through my jitters four days in. I was walking back to my apartment when I called him.
"I'm freaking out," I told Todd.
"Why?" he said.
"I don't know," I said. "I think it's too much."
"Too much of what? Him liking you?"
"I don't know," I said. "Yeah?"
I was single in New York, after all; I'd been trained in being two-timed, double-played, blown off and booty-called. I wasn't used to a kind, cute, cool, intelligent person liking me back. So when Gus talked about our future with the calm you'd use choosing a flavor of frozen yogurt, I got a case of the "too"s: It was moving too fast. He was being too nice. He liked me too much. I was too scared for a change. I mean, if this worked out, my life was going to be different. I had a job I could do from my laptop anywhere, and Gus, an artist, worked in a 6,000-square-foot loft space in downtown L.A. that would cost three salaries to afford in New York. So I knew deep down that if anyone moved, it would be me. Was I ready for my life to change? Even for love?
"Dude," said Todd. "Don't be stupid. Say how you feel. See where it goes."
So I went home, packed a bag, and took Gus to my beach house for the weekend. On the train on the way there, I told him about my cold feet and braced myself.
"Okay," he said, "that's fair."
And as we talked it out, it was all there: understanding, patience and acceptance. He said and did all the right things in all the right ways, and by the time we opened our Coronas on the back deck, I knew that my life was going to change–in the best way. Six months later, when Gus proposed and we packed up my apartment to move to California, as sad as it was to break my pact, it was the easiest decision I ever made. And when I said my wedding vows with my bare toes in the sand, my feet were warm, as sure as could be.
Cold feet can go either way. For me, talking about my jitters allowed me to see what Gus would be like in a marriage, and I loved what I saw. So now, when a friend gets a case of the "toos" I have a story to tell.
What's yours?
Big love,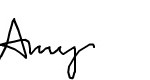 *   *   *   *   *   *   *   *   *   *   *   *   *   *   *   *   *
Cold Feet Week is brought to you by How Not to Marry the Wrong Guy: Is he the one or should you run? and the experts at  www.IdonowIdont.com.  Just in time for wedding season, the sponsors are doing everything they can to inspire runaway brides (and grooms) to pay attention to their cold feet before they walk down the aisle! We can give you the insight you need to make a difficult decision while helping you unplan your wedding. And Cold Feet Week isn't just for engaged people—we are here to help anyone who is having doubts about his or her relationship. To learn more about the sponsors, visit www.coldfeetpress.com or www.IdonowIdont.com.
You might also like this post on a great quote on facing cold feet: