You know I love sharing things that can make us feel happier in our every day lives. And this month, I'm teaming up with Bloomspot so you can get happy in a dose of double goodness: through my happiness tips and their treats!

Do you know about Bloomspot? It's a gorgeous site that offers locals deals for high-end restaurants, spa treatments, drinks, getaways, tasting menu specials and more. It's in about a dozen major U.S. cities so far, but it's spreading it's blooms and hopefully reaches a spot near you soon. And this month, we're teaming up to spread the happy!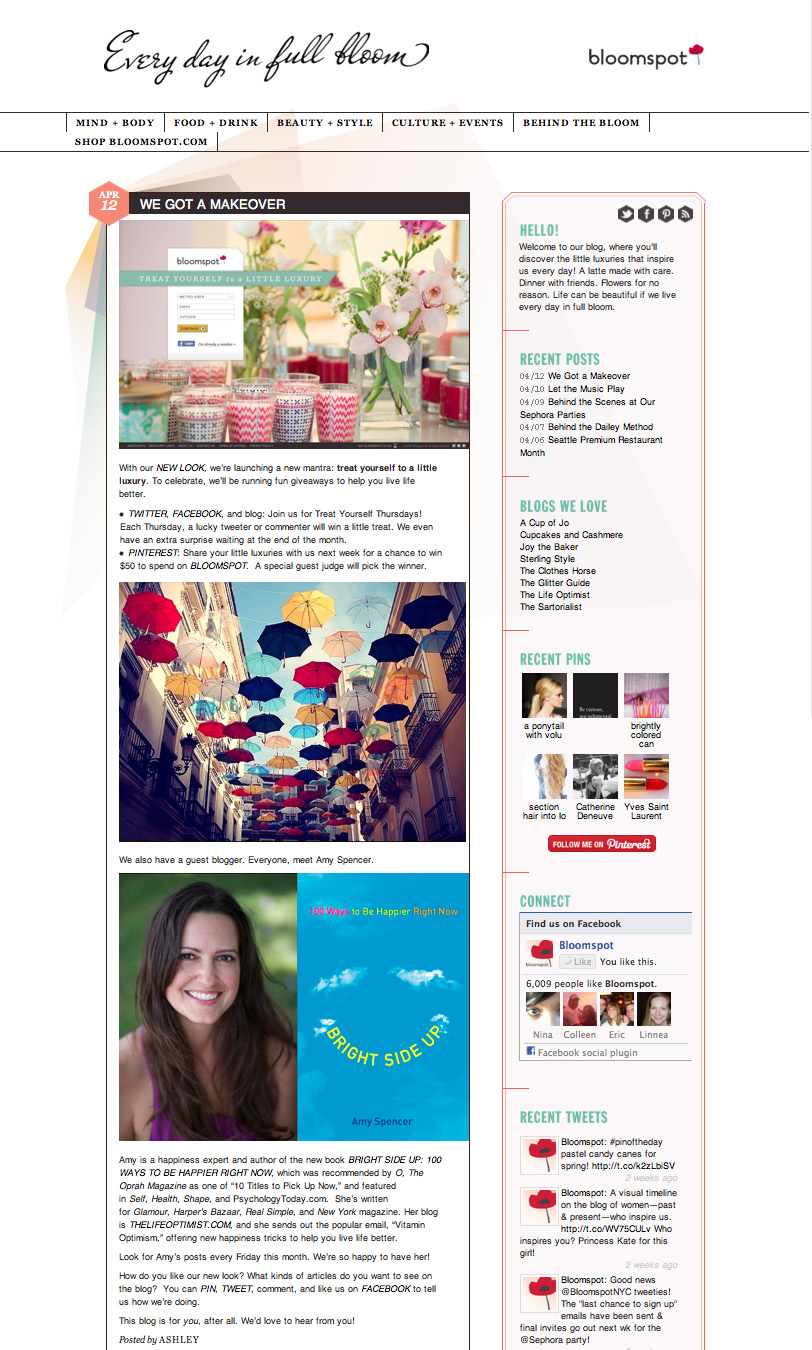 Yesterday, the site introduced their new makeover and…me. Because for the month, I'll be sharing some of my happiness tips about living the good life. Check out this post for the yummy giveaways and news about the special days (uh, hello, Treat Yourself Thursdays?).
And today, you can check out my first post on the site! In it, I talk about a very surprising new study that answers this question:
Is it better to engage in a lot of little luxuries or throw your eggs into one big one?
You can find the answer here, in my first happiness tip.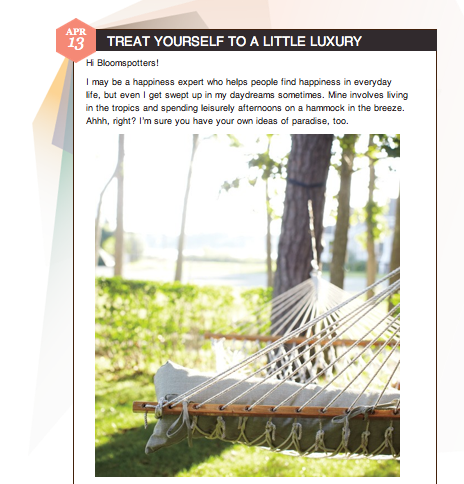 So check out the post, Like it and Share It on Facebook, Tweet it, or pin it to your Pinterest board. Because among all the giveaways and goodies Bloomspot will be offering all month, if you don't yet have your copy of Bright Side Up, a little birdie just might be carrying some books in her basket…
Don't miss out. Come join me in the fun!
xo
You might also like…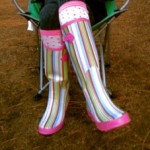 10 Things All Singles Must Do
Big love,