I read Wally Lamb's She's Come Undone about a dozen years ago, and decided to pick up my weathered little copy for a re-read this month. If you've never read it, please do. I mean, hey, even Oprah likes it. (It was an Oprah's Book Club Selection in 1997).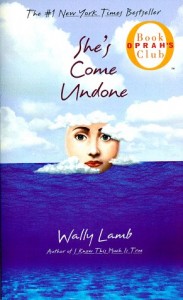 It's a very powerful, funny and touching story about Dolores Price, who overcame her emotional eating, obesity, abuse, difficult family issues and a bunch of bad relationships before finally coming into her own. Thiis read had me choking back tears again…well, after wiping the ones that ran down onto my neck.
And this time around, I found one subtle part in particular very inspiring, when Dolores was talking to her mother about her reluctance to attend college. As "Dolores" writes:
I'm going to college in three weeks," I said. "Maybe."
"Why maybe?"

I shrugged. "I don't know. I'll probably hate it."

"Oh, go anyway. I usually learn more from the situations I hate than the ones I love, you know?"



How rightly said. Of course we all want to be in situations we love; we strive for it. We want to be happy in our homes, at our jobs, in relationships. So of course we shy away from things we fear we'll hate. But guess what? It's the situations we "hate" that do teach us the most: The jobs that chip away at our spirit teach us we deserve and are capable of more. And the dates that make us feel like we're settling teach how much we want to soar.
I'm not saying you should run toward the things you hate! What I am saying is that if you're avoiding new things because you fear you might hate them, give yourself more credit than that. You can handle more than you think. Maybe it's worth giving a blind date a chance, or walking into a big party on Friday night all by yourself. Overcome your fear of what you think you might hate, and, like Dolores, give yourself the shot to learn a little something.
Big love,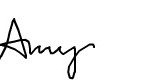 Tags: dolores, Oprah, she's come undone