We all go through those days where we're hating how we look—the ol', "Ugh, there's nothing flattering in my closet, and even if there was, I don't fit into it anyway."
And if people you're meeting aren't jumping at the chance to jump all over you, it's easy to wonder if anyone will ever find you as hot as you deserve to feel. Well, it's time to do a reality check on how gorgeous and awesome you really are.
Here's one way to do it: Ask yourself this: "Do you have any attractive friends? Just one pal who is cute or sexy or crazy-beautiful with confidence?" Then congratulations, you're hot!
University of Wisconsin researcher April Bleske-Recheck, Ph.D., conducted a study some months back that found humans tend to socialize in a similar-looking social network. It creates competition, she says, but it also attracts similar-looking mates, which is a benefit much greater than the competition.
Ahhh, so there you have it. Women, you're as cute and sexy and crazy-beautiful as any of those women you work with or hang around with. Guys, you're as cool and hot as any of the men in your social circle, too. And as soon as someone worthy of you comes along, he or she will notice what makes you stand out from your group in just the right way. They'll see you as hotter than the rest, inside and out. Remind yourself of that every single day.
You might also like:
Be Happy That…
3 Big Reasons Your Life Rocks (Yes, Your Life!)
Big love,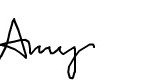 Tags: attractive, friends