While driving through New Orleans on a recent visit, my friends and I passed this amazing wall that offered the line "Before I Die…" and blanks for the locals to fill in.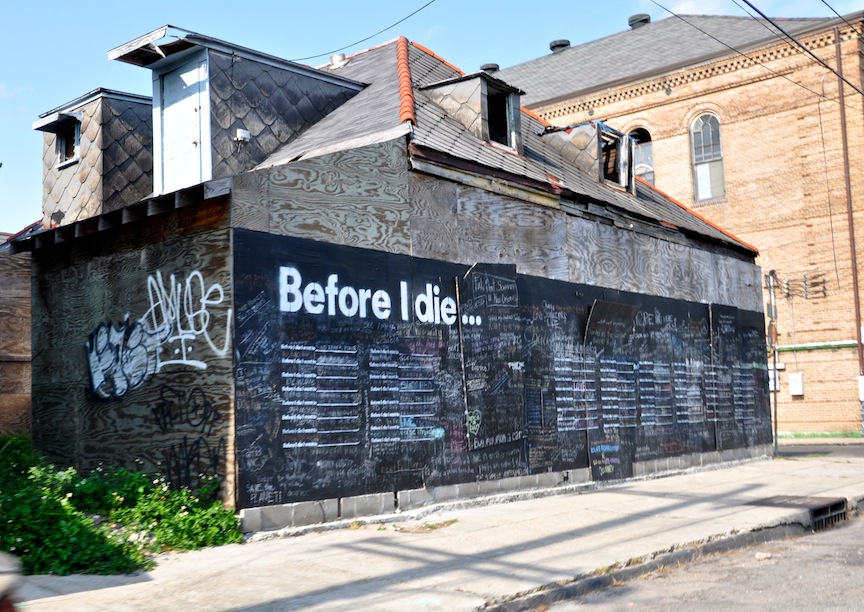 It turns out, the wall was made by a NOLA artist named Candy Chang, and she's passing along the "Before I Die" project, which is now popping up in cities all over the world, from San Diego and Portsmouth in America to Lisbon in Portugal and Queretaro in Mexico. I think it's an amazing idea. I mean, I don't mean to be riffing on theme here, as you may recall my post about what happened when I my own obituary (sorta). But I love the reminder this "Before I Die" art gives us to check in and see if we're on the right path in life.
These are some of the things people wrote on the wall in the time after the piece went up: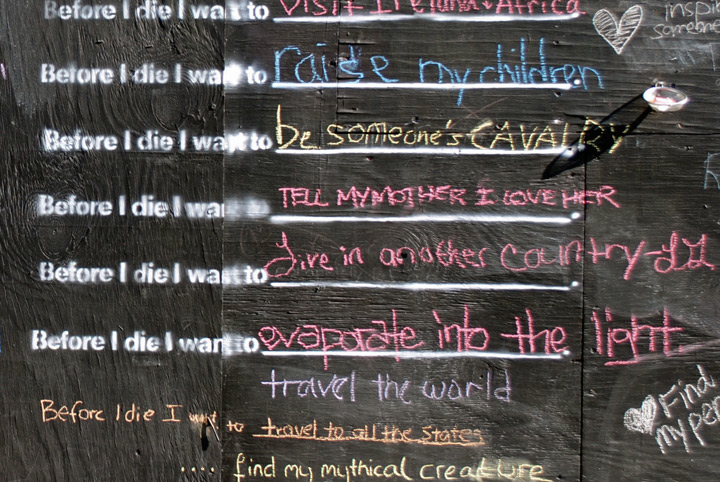 And so I ask you today...what would you write on the wall?
Give it a good few minutes, really.
Because getting the life we want for ourselves isn't as simple as flippantly "wishing" for it. We have to want it. We have to say we want it. We have to talk about it and pray about it and write about it. And if we do that writing on a twelve-foot billboard on the street, all the better! Life is about putting your dreams out there and standing proud behind them. I'm going to do that over here in my house. Write my list. Maybe you could do the same.
Write what you want to be, who you want to help, who you want to say "I love you" to, and where you want to travel. It's like the Lottery: You can't win if you don't play, right?
Give yourself some big dreams, write 'em down and—because we don't actually know how long we have to make it happen in our lifetimes—let's go on and get crackin'…
Big love,