And no, I'm not quoting the diner scene in When Harry Met Sally (the "I"ll have what she's having" part) or anything else untoward. What I am quoting is the title of the Jim Carrey movie I recently flipped past on cable: Yes Man.
Did you see it? The one where Jim goes to the motivational meeting and they tell him that from now on, he has to say "yes" to everything that comes his way? He has to say yes when a homeless person asks for money. Yes when they ask for a ride. And yes when he's offered a penis enhancement on the internet. It's a goofy concept, sure, but it's something we could all do to remember now and then. Today, let yes be your guide—especially when it comes to love.
Here's why: We're so used to looking at men or women we meet and finding the no. He's nice, but he's a bartender. She's great, but she lives with five guys. He's funny, but he's a little dorky. She's smart, but she's meek. The next time you're dating, find the yes!
Don't count all the reasons a date could be out, count the reasons he or she could be in. Rip off the con column and circle the pros! That isn't to say you have to start going out with people you don't like, or dragging yourself through dates with someone you know you'll never want to marry. This is just to say that if you practice looking at the world through positive glasses, you'll see a lot more out there. Today, look at the yes.
You might also like:
Julie & Julia: Your Optimism Gurus! 
Big love,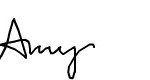 Tags: dating, man advice, yes