Well, my book Bright Side Up: 100 Ways to Be Happier Right Now will be on bookshelves tomorrow. Which means that today is the last day to be officially cool and pre-order the book on Amazon!
The good news is, for the people who already have the book in hand, they're loving it…
O, The Oprah Magazine recommends it this month, as one of "10 Titles to Pick Up Now" in the magazine, and online, one of "17 Books to Watch For in February."
Also, Self magazine recommends it, saying you can spread a little sunshine with the "get-happy" tips.
Judy Dutton gave a rave review of the book on her blog Brain Candy on PsychologyToday.com , saying the "warm, engaging tone will make you feel like you've got a new best friend in your corner, cheering you on."
And most recently in magazines, Shape magazine featured my book, saying you should "place this engaging new book on your reading list":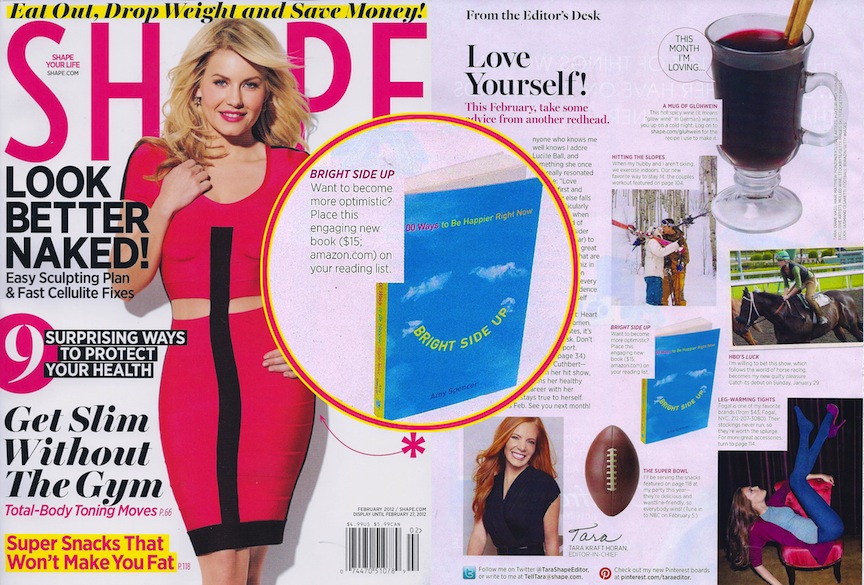 And there was this wacky one: my face (literally) in the pages of Star magazine giving celebrities advice on seeing bright side up: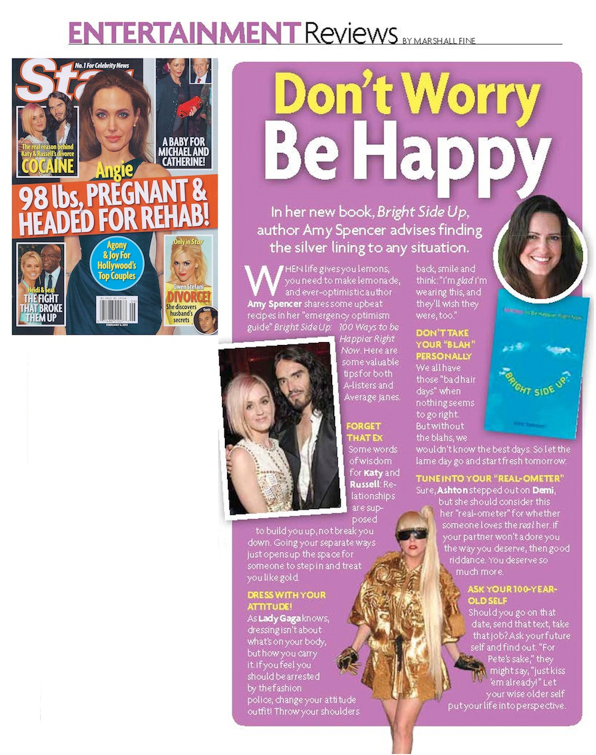 There's been big love from the blog world, and I want to thank you for that. Rachel Wilkerson wrote the wonderful review "Reading Into It: Bright Side Up":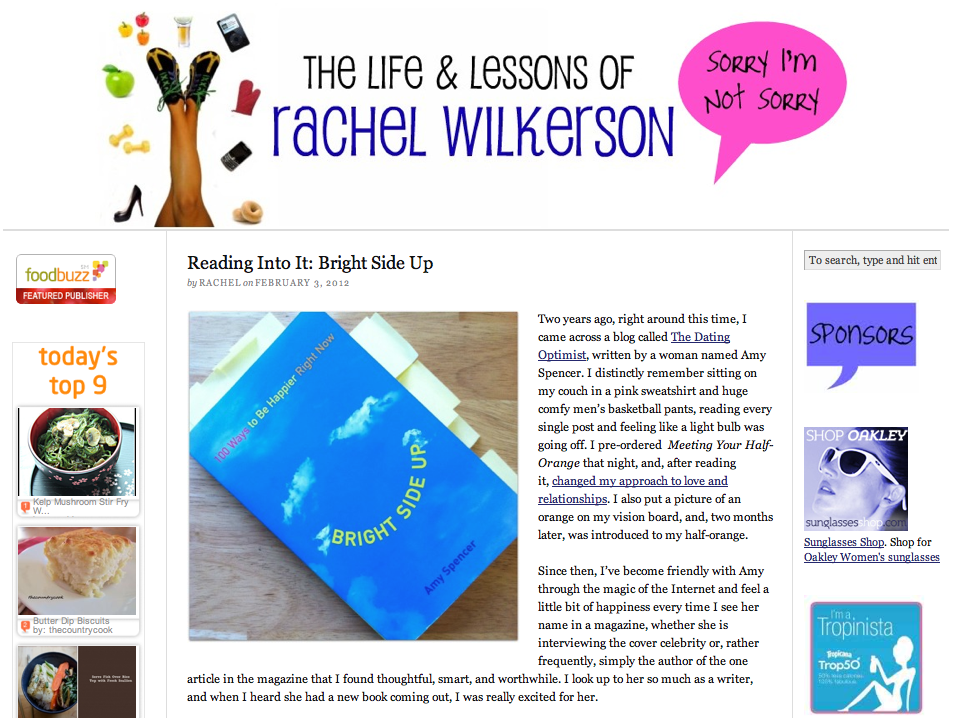 Nicole Argento Gonzales wrote the post "Bright Side Up" on Truth + Fairytales: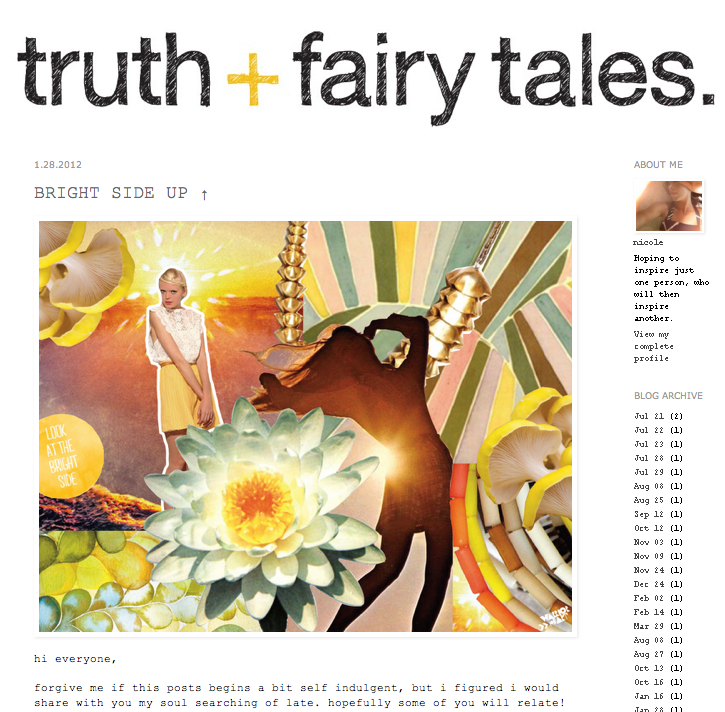 Today, Stephanie Dolgoff, who's hilarious book My Formerly Hot Life was on The New York Times' Extended Bestseller list, allowed me to guest post on her with her "Help Finding the Bright Side" post on FormerlyHotLife.com: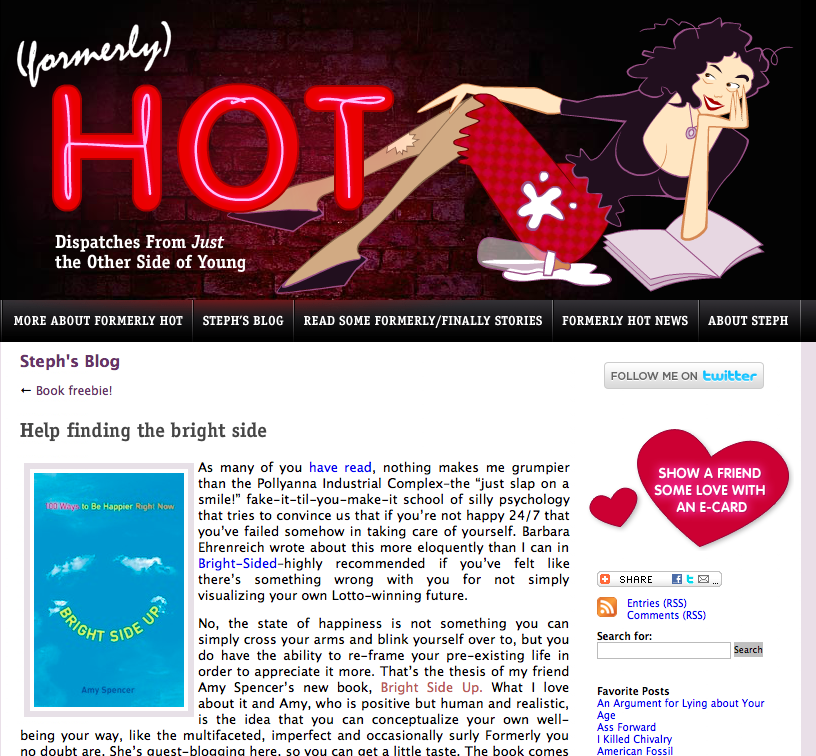 And The Student's Life recommends the book this month, too: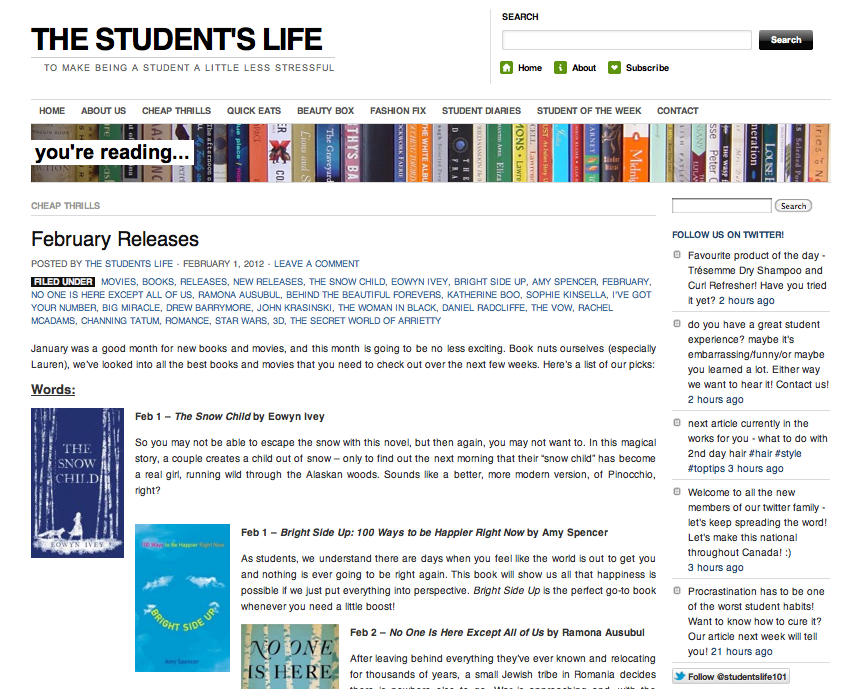 So pre-order your copy of the book today, or get it on bookshelves tomorrow!
Oh, and if you have a blog and you'd like to review the book, contact me! (Click "Email Amy" over on the right there, or find my info on the "About Me" tab on the site.) If you want me to do a Q&A about the book for your site or you want to use Bright Side Up for your book club and have me Skype-join you for a meeting, I might be able to do that, too!
Either way, I hope you get a chance to read the book. And I wish you a big happy day and a positive future.
Big love,