Last month, my friends and I got together on a Friday night. We were about to fall asleep on the couches in front of the TV when we decided to give ourselves some get-up-and-go: We made a list of all the fun things we could potentially do, cut the ideas into separate pieces and put them all in a hat. (Yes, we're grown-ups.)
We decided we'd do the first three items we picked from the hat. Suddenly, the adrenaline was running high: "Oh no," I thought, "Someone suggested "Ring & Run"…what if we picked that one? (Wait, are we grown-ups?)
In the end, we picked "Get a cocktail," "Go swimming in the bay" and "Dance to a song of Todd's choice." It turned out to be an epic evening of night swimming, dancing and dares as we tackled the items on the list. And it makes me wonder: If we can find the fun in living life like that sometimes, shouldn't we be able to muster that same joy about love and dating? And the magic may be in the list.
An article in the Journal of Applied Biobehavioral Research reported a few moons ago that exercisers who wrote down ideas about how to make their effort more enjoyable ended up doing those things, which did, in fact, make their exercise more enjoyable. Ta-daaa!
Sounds like a great idea to apply to your love life, doesn't it? Now, I'm a big believer that if you're not enjoying dating, don't do it. But if you want to meet new people and see what potential mates might be out there, then maybe it's worth making dating more fun so you'll want to do it. Your Freakin' Fun Dating List could help! The lead author of the exercise study said that drawing on positive past experiences is more motivating than abstract ideas. So use that to your advantage when you make your dating list: When have you had the most fun dating in the past? When you sampled a strange-sounding single's event with a friend? When you signed up for a sailing trip? When you made a singles trip to scout the guys carrying lumber at Home Depot? When you played "Truth or Dare" at a friend's party full of cute guys?
No, you don't have to do all the things on the list—the way we actually didn't do the "Ring & Run" on ours. I think it's healthy just to remind yourself how much fun dating can be. So think about making the list—either on paper or in your mind—whether you do any of the items or not. I think you'll be more positive for the process. And if you do end up on a double-bowling-date laughing your gutter balls off? More power and funny shoes to ya.
You might also like:
Walk a Mile in Your True Shoes
The Coffee Test
Big love,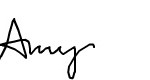 Tags: dating, double-bowling-date, motivation, ring & run