I really hope you're watching 30 Rock. Because other than Jack Donaghy's dry wit, Kenneth's cartoonishly eager face, Jenna's hopelessly hopeful career, and Tracy's lunatic antics, my favorite part is watching Liz Lemon navigate the world of being single.
On last night's episode, Liz (played by the show's creator Tina Fey) published a book called Dealbreakers: A Girl's Guide to Shutting it Down. I laughed out loud, of course, at the ones on her list, like, "If your man is over thirty and still wears a nametag to work, that's a dealbreaker!" and "If your man has seven cell phones but won't give you any of their numbers, that's a dealbreaker!" You can see more items on the list at NBC's Dealbreakers site—and most are so far out there ("If your man appears on "To Catch a Predator" on Dateline, that's a dealbreaker!") we can't help but agree. But I gotta say, as much as I love Liz Lemon, I don't love all her dealbreakers.
Why? Put simply, if you're focused on what's not going to work in a relationship, then the negatives are all you're going to see! Look at the subtitle of the book: a guide to shutting it down. Hilarious, of course, I get that. But in real life, haven't you shut enough down? Your dates, your attitude, your heart, your hope? Think about opening up, instead. Open up to the possibility that perhaps the most perfect man for you—kind-hearted, supportive, sexy, driven and funny—just happens to want to "ride you home on his handlebars." And guys, maybe the perfect woman—warm, beautiful, quirky and smart—just happens to "collect action figures." Please: Don't count people out of your life before they've even stepped into it.
Now I do think it's important to look at your life in the big picture and make note of the big dealbreakers. If you desperately want a family and the man you're dating doesn't want children, yeah, that is a dealbreaker. If you're a deeply religious person and the date you're with is adamantly opposed to what you believe in, yeah, another dealbreaker. But when it comes to someone's personality traits—to the food they eat, the movies they watch, the shoes they wear—these don't define a whole person. And maybe what you thought was a dealbreaker at first will turn out to be something you can embrace as the lovable quirk in the person who's so perfectly meant for you.
Enjoy the show, laugh at the book, and—as Liz Lemon says—"if your man has appeared on Maury to take a paternity test," he's probably not the right guy for you. But after you laugh your way through the episode and her "book," stop looking for ways to shut it down, and start looking for ways to open up. Love likes to surprise us, remember. Let it.
But I'm also curious to hear what you think about Liz's dealbreakers: Have you been burned by not having them? Are there some you'd never give in on? Or have you scrapped your list altogether?
You might also like:
Love Doesn't Need to be Quite So Tough…
Big love and let me know,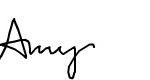 Tags: dating, dealbreakers, frustrating, Liz Lemon, relationship, single