Oh, how I love The Rachel Zoe Project on Bravo. (Duh.) But my love for the show about this ultimate fashion stylist is about so much more than watching her, Brad and Taylor dress stars for an awards show. The fact is, Rachel Zoe has a quality that would benefit each and every one of us in both life and love: The girl's got passion!
I admit that when I first watched the show last season, I thought her passion for fashion went a bit too far—clothes being something that, when measured against the grand scheme of life and death and health, didn't seem worthy of such gasping to me.
But I've since changed my tune about Rachel and her Project. Why? Because Rachel isn't one of those fakerdoodles who "ooh" and "ahh" about clothes because they think they should. She really eats, breathes, and dreams this stuff. She absolutely luh-huves it. Her kidneys have probably even adapted to help regulate fashion through her system so she doesn't—literally—take in too much and die.
Take for example, a few things that Rachel said on last night's episode alone:
"Die. Die. . . Every girl rocks DVF."

"This dress is amazing! Uhhh [gasp] I love this!"

"I'm DVFing right now. Oh please, break my arm. Really? Really? Please don't ask me to try this on. Have I ever looked as happy as I do right now? This is amazing."

"How. Bananas. Is that."

"Oh my God, babe? That's insane. Truly a piece of art."

"[Gasp.] Is that suede? It's so gorgeous."

"You guys [the Marchesa designers being the "guys"] it's honestly? Like, beyond. Beyond. Beyond. Beyond."

And during the visit from the Armani team: "Oh my God, oh my God. Wow. God. I'm dying to see what's in the box. Oh my God, I'm so excited. Wow. Wow. Oh my God. Oh my God . . ."

"It's, like, a fashion fairytale come true."
She reminds me every week that life is meant to be lived with a little gung-ho. What is life if you don't have something that makes you gush with hyperbole? What makes you gasp like Rachel Zoe does over an Armani Privé gown? No, fashion doesn't have to be your thing. And, yes, ideally, the love relationship you find will make you gush that much about your partner. But you know the drill: If you want a passionate relationship with someone else, you've got to find the passion within yourself first. Where is the spark inside of you that makes you in love with your life first?
So think about what you live for or love doing deeply. Maybe it's hiking, biking, writing, cooking, surfing, sketching, filming, designing, dancing, drumming, or a million other active "ings" out there. (I say active because napp"ing" and TV-watch"ing" don't count.) The point is, you should have an ing. And if you don't, find one! Do what Rachel does, find whatever makes you want to say, "Oh my God, I die." Before and after your search for love, your personal passion is what'll make you live happy, date happy, and definitely most certainly…die happy.
Big love,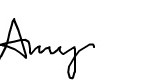 Tags: fairytale, fakerdoodle, passion, Rachel Zoe