I promise, you don't have to watch Mad Men to appreciate the clothes, the characters and the wisdom it doles out between the dull parts. This week, my favorite nugget came from Peggy's attempt at writing her own "Roommate Wanted" ad.
Peggy, a mostly straight-laced, hardworking advertising copywriter was trying to paint a plainly honest portrait of herself in an ad requesting a roommate in Manhattan. But it took Joan Holloway, the smartest secretary in the office, to point out, really, who gets excited about a plainly honest anything? Joan plucked the typed ad from Peggy's hands and read it aloud.
"Clean, responsible, considerate…I have some nice furniture and a small television?" Joan felt Peggy needed to put a more self-confidant spin on her qualities, to sell herself more in her ad:
"This is about two young girls in Manhattan. This is about an adventure. Am I wrong? If this were me, I would say something like, 'Fun loving girl. Responsible, sometimes. Likes to laugh, lives to love, seeks size six for city living and general galavanting. No dull moments or dull men tolerated.' Or something like that. And don't put it up there. Everyone here knows you. Branch out."
Same Peggy, same request, entirely different sell.
Joan's right. We're not doing ourselves any favors by painting the blandest portrait of ourselves we can, as honest as we may think we are. Sure, "smart, nice, successful and kind" may be good qualities, but you're more than that! Re-brand yourself the way Joan Holloway might. Ask yourself this one question: WWJS? What would Joan say?
She might remind you that you've got a killer bod, a stellar wit, or a warmth worth traveling a thousand miles to be near. If so, start feeling it! How else are people going to see the fabulous person you are if you don't sell yourself that way?
Re-brand yourself in the best light, the one you deserve to be in. No dull descriptions tolerated.
Big love,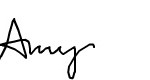 Tags: branding, fun-loving girl, Joan Holloway, Mad Men, Peggy Olsen