I don't know about you, but I was mesmerized by one particular aspect of the Janet Jackson ABC "In the Spotlight" interview with Robin Roberts last night:
Janet's big gold earrings and how little they actually moved as she spoke. When I talk, I bounce my head around so much, you wouldn't be able to hear my voice above the clanging of all that metal. So good on ya, Janet.
But the second thing I liked was hearing how good single, 43-year-old Janet finally feels about herself in her 40s. It's taken her time, apparently. She admitted in the interview that, for example, she didn't like her own "bootie" until her boyfriend Jermaine Dupri started loving her—as she said:
"…making me feel very comfortable with me, with myself. Allowing me that. Allowing for me to see that within myself. And that I'm fine the way that I am. There's nothing wrong with me."
When she first said that, I wanted to shake her—and any of you who say the same things about yourself. I don't want any of us to be "fine" with who we are, or to concede there's "nothing wrong" with us! I want us all to feel superbly insanely fabulous about ourselves! I want us to have a list so long about what's right with us, you have to turn the paper over and staple a new sheet on to keep up!
Luckily, I think Janet's 40s are doing right by her. So right that she's learning how to be herself—how "you do you." This is how she said she's soaking in the decade:
They're great. Because you know what? You don't care what people think. You do you. You do your thing. You have no time for mess, no time for drama.
And that I liked. That I loved. And I want every "single" person out there to stamp it on their mirror to remind themselves the very same thing: When you have those moments when you feel like you have to change to impress someone, that you have to up your game, or be funnier or wittier or smarter or sexier to catch someone's eye…you're fooling yourself! You don't have to do any of those things. You just have to master doing you. Learn that in the best world, like Janet says, you do you.
You might also like:
Have a Whitney Houston Wake-Up
Big love,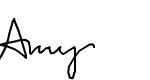 Tags: Janet Jackson