I like to think I could live on popcorn. But ask me again after I've eaten a super combo tub of movie theater popcorn with a few presses of "butter." The fact is, too much of one good thing is too much.
As most fitness experts will tell you, for example, circuit training works better than spending all your time doing one single exercise over and over. And more generally, cross-training works well, to: If you're spending all your time running on the treadmill, for example, you could use some yoga to balance your body and mind out.
It's like life: If you're spending all your time working, or all your time partying or all your time zoning out to Hulu, you won't feel like you're living a well-rounded life.
And, surprise surprise, the same goes for dating. If you're looking for all your dates online, or seeking all your dates among your group of friends, or hoping to run into all your dates in your neighborhood, you're not giving yourself a well-rounded opportunity to meet your half-orange. Try circuit-living and circuit-dating: Branch out!
Spend some time winking to cute folks online. Spend one night over cocktails at a fab spot. Spend one weekend visiting a park in a new neighborhood on a Saturday afternoon for Frisbee. And please, give yourself some time to sit alone on patch of grass under a Dogwood tree with a can't-put-down book. Dating isn't just about the face-to-face meetings, the one-on-ones. Dating is also a state of mind. You don't always have to be "out there" dating to meet the right one. You just have to be living a happy, authentic life. Keep yours vibrant and full so your love life doesn't get stuck in treadmill mode.
You might also like:
The Coffee Test
Big love,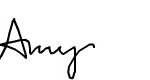 Tags: butter, circuit-training, cross-training, dating, Hulu, single