I promise not to write about Lost every single dang week for the next 18 episodes of the show's final season. But last night was a big episode—the premiere of the final season—and it presented what will surely be a big final theme: What is reversible in life (decisions? mistakes in love? airplane crashes?) and what isn't?
At the end of last season, we saw Juliet banging a hydrogen bomb meant to, well, flash the group through time. If it worked, then the plane that originally crashed them onto the island in the first place? It wouldn't crash this time; it would land safely in L.A. It would reverse the entire island experience and reset them back to a normal life. Me being the terrible decision maker that I am (I can whittle options down, but I'm terrible at making a choice), I couldn't decide which result I wanted to see. Did I want it to work or didn't I? Well, God bless the Lost writers for giving us both. Like a Sliding Doors of airplane crashes, we get to see what would have happened if it did work, and if it didn't.
Why am I telling you all this? Because of the greater message this gives us about life and love and dating. It's a theme that was captured in a scene late in the episode when the "didn't crash" versions of Jack and John Locke end up in the baggage claim room. Jack sees that John Locke is in a wheelchair, and says this:
Jack: Mind if I ask what happened to you? I'm sorry…I'm only asking because I'm a spinal surgeon. I didn't mean to…

John Locke: Oh no, don't worry about it. Uh, surgery isn't going to do anything to help me. My condition is irreversible.

Jack: Nothing's irreversible.
He then hands John Locke his business card and offers a free consult. What a cool idea for the show and what a powerful idea when it comes to love. I've had women and men tell me they feel as injured as Locke about love in so many different ways: "It's too late for love," they'll tell me. Or "I'm never going to find anyone," "I'm too messed up," "I'm too set in my ways," "I have trust issues," or "I don't think I'm meant to have a relationship." They're doing what Locke is: giving up and giving into it, because they feel no one can change their irreversible "condition."
But I'm with Jack: Nothing is irreversible. Not in love, anyway. If you choose to spend your days focused on what's happened to you or what's been said to you or how you've been hurt in the past, well then, sure, of course it feels like you'll never get out of that wheelchair and on your feet again in love. Instead, if you want love, face forward and see your singleness for the reversible condition it is.
Believe me when I say this: No matter what has happened to you in your life, nothing in your heart and mind is irreversible. If you want to be in a healthy, happy, fulfilling relationship, you can be—just as much as anyone else. You can get your legs back in love—just as soon as you start believing you can.
You might also like:
Retrieve Your "Lost" Optimism
Do You Have IDS (Irritable Dater Syndrome)?
Big love,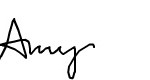 Tags: Lost