Okay, now that you've seen the book trailer, check out the brand new website for my upcoming book BRIGHT SIDE UP: 100 Ways to Be Happier Right Now. May I introduce to you…BrightSideUp.com!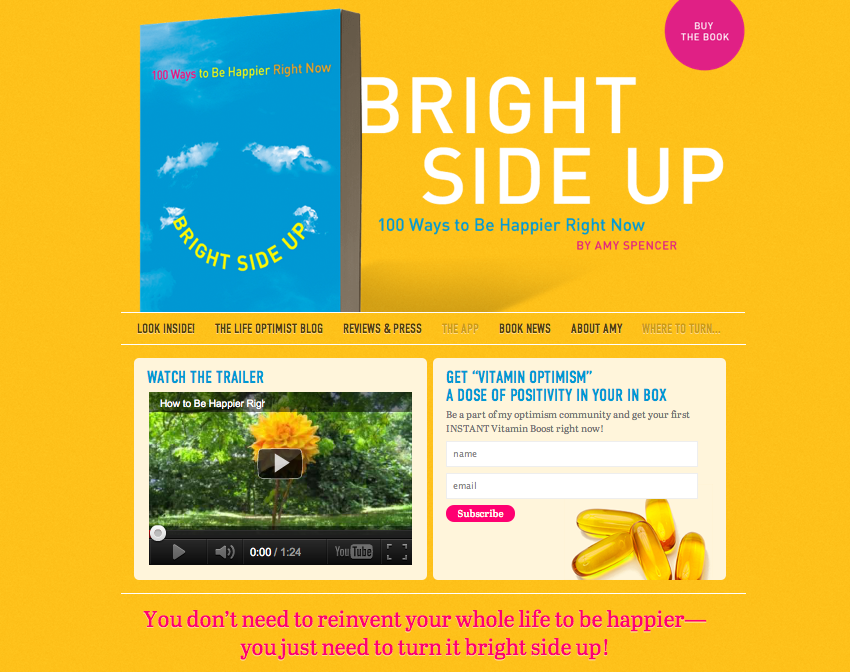 Poke around, read some free excerpts straight from the book before the book is on shelves. And if you're not signed up to get the happiest email you'll get all week, my Vitamin Optimism, git yerself on the list!
I can't wait to tell you more about Bright Side Up, and I can't wait for you to be able to actually read it. You can pre-order the book now on Amazon.com or BarnesandNoble.com. And then, come February 7, you just might find yourself living a superbly happier life without having to make a major change to your life at all.
Thanks for your awesome love and support. Here's to a big, bright week!
Big love,