Note: This contest has been completed. But check out the book and bikini anyway, as they make for a perfect summer love package.
Who's ready for a dose of sunshine? To celebrate the new paperback for Meeting Your Half-Orange: An Utterly Upbeat Guide to Using Dating Optimism to Find Your Perfect Match, I'm doing a giveaway: Win a brand new paperback of Meeting Your Half-Orange and a fabulous Kushcush "Milla" bikini to wear on your winter beach vacation while you read it! What a perfect way to attract your other half.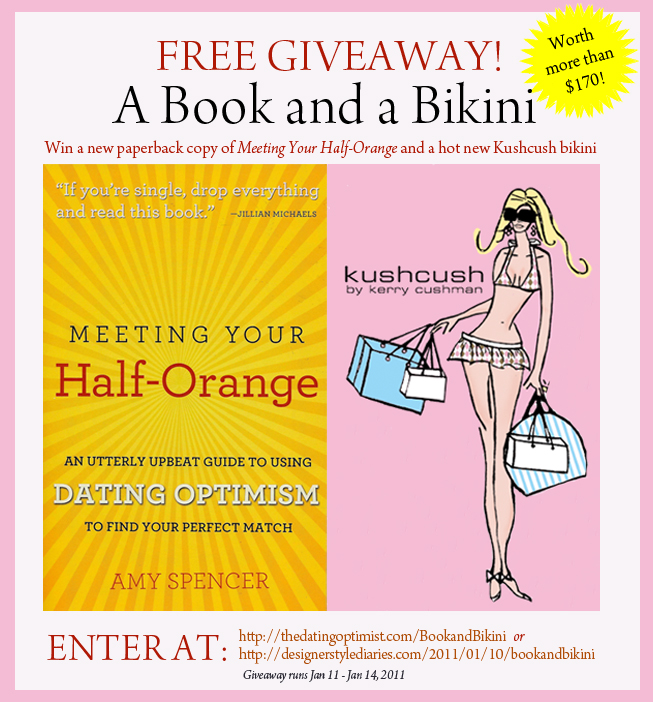 Kushcush is a Los Angeles-based company founded by designer Kerry Cushman (see the whole gorgeous line here and read her posts at Designer Style Diaries). Kushcush suits have been featured in W, In Style, OK!, Marie Claire, WWD and on the E! network and the new Sports Illustrated Swimsuit book Heaven and have been worn by Kim Kardashian, Jessica Biel, Nicole Ritchie, Audrina Partridge, Nicky Hilton and others. And if you win the giveaway, it will also be worn by you! This "Milla" style is part of the as-yet-unavailable Spring 2011 line and flattering on absolutely every body—so good, the style made the Us Weekly Buzz-o-Meter because they thought so, too.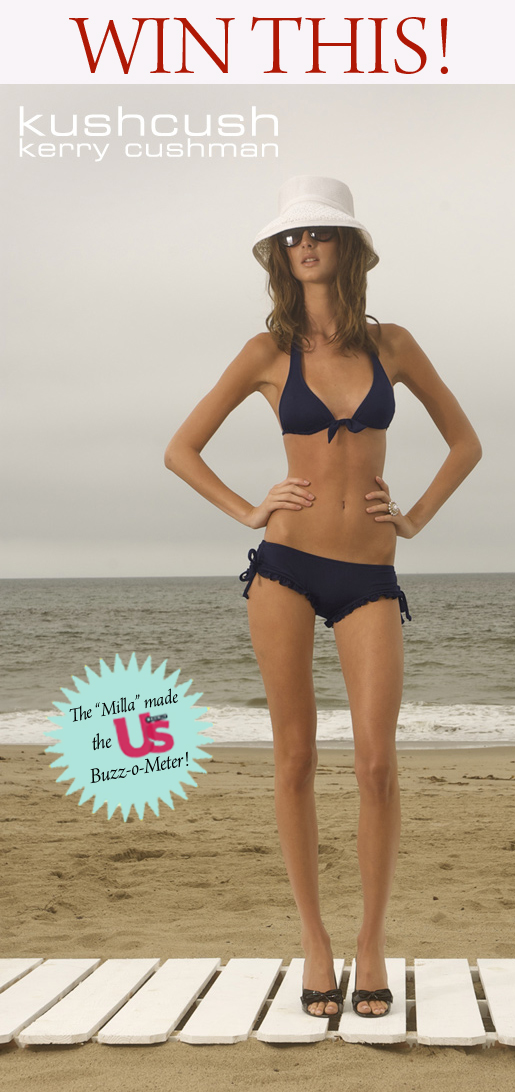 If you don't have a beach trip planned yet, well, what better way to look forward to one than with a hot new bikini (hello, healthy body inspiration) and an optimistic book to read on the sand, right? The way I see it, "A Book and a Bikini" is the perfect formula for feeling fab about yourself as you set off toward meeting your half-orange.
HOW TO ENTER:
Contest runs from Tuesday, January 11th to Friday January 14th at 12 midnight.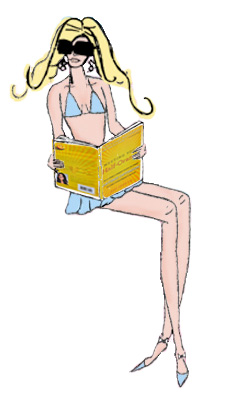 To Enter: Comment below with one thing you "love" about yourself or your life—Meeting Your Half-Orange is about optimism, after all! Maybe you love your friends. Or your job. Or your laugh. Or your photographs. Or your feet. Or, uh, maybe you love your taste in bikinis and dating books. That's it. Just tell us what you love in the comment box below and you'll be entered to win!
Note: Contest is only open to residents of the U.S. and Canada. One entry per person. We'll choose a winner from comments on  TheDatingOptimist.com and DesignerStyleDiaries.com in a random drawing. Be sure you're using a working email with your comment, as we'll be notifying you via email after January 15th if you've won to get your address and bikini size.
Big love and best of luck. Every Kushcush bikini reads "Love Your Bikini " on the tag. Now it's your turn…tell us what you love!