I was cleaning out my office yesterday, which meant clearing out my bookshelves and all of that—cough, sneeze, gag—dust I didn't seem to mind living with when I didn't know it was there.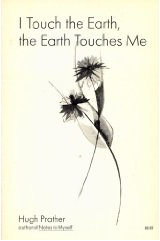 And in trying to decide which books I'd have to part with to make room for some new ones, I started flipping through them, including one by a writer/poet named Hugh Prather, who wrote the bestselling  Notes to Myself and the one I just came across, I Touch the Earth, the Earth Touches Me from, get this, 1972. Inside, I found this note in the book, which I had put a square around with a pencil marked a star next to it. It was just as good all this time later:
"Not opening a can of tuna because last night's roast will spoil if I don't eat it; not changing the thermostat because later it might get too hot; not pulling over the coffee table to eat on because I will have to put it back—I am surprised at how much I indenture myself to the future."
It reminded me how much I indentured myself to the future when I was single, so I wanted to ask: Are you doing the same? Not traveling to New Orleans for a cheap weekend fare because you've wanted to go there with a boyfriend or girlfriend? Not buying a cute new bed frame from IKEA because you want to wait to re-do your bedroom until you have a mate to do it with? Not signing up for those theater season seats, because who knows who you'll meet and run off with between now and the fall?
And what about the small moments, when there's so much that I don't do, for example: Not lighting a candle because I don't want to waste it. Not opening a bottle of champagne because I'm waiting for a special occasion. Not hanging my coat on the train's coat hook because I'm just going to have to put my coat back on later? Well, I'm working on all that and trying to live in these moments more now. Because what about our life today, this minute? What are we all doing for ourselves to be happy now?
Let's take Hugh's point and do the opposite: Let's not be a slave to our future. Don't wait to celebrate your life until you have a romantic partner to celebrate with. What do you want to do with your travel money, your bedroom budget, your passions, your taste buds and your energy now? If you're going to be hit by a bus next week, tomorrow—or in thirty minutes, even—what might you do this minute to make your life more worth living? The future will come eventually, and so will the love of your life, but why blow all the wonderful little moments you have now waiting for it? Break the chains that tie you to the future and do what makes you happy today. I assure you: Your love life will be the better for it.
You might also like:
Walk a Mile In Your True Shoes
Gorge Yourself on Good Things
Big love,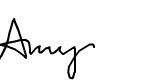 Tags: Hugh Prather, live in the moment