Today's the day! Yippee ki yay, MYHO-ers!
It's the official launch of my book Meeting Your Half-Orange: An Utterly Upbeat Guide to Using Dating Optimism to Find Your Perfect Match!
And I wanted to make sure you knew the true extent of how much the book can help your love and dating life—and that of your single friends, coworkers and cousins. Because it's not merely a re-printing of the positive thoughts I find in life, in books, in music, and in reality television like High School Reunion. (Oh, the quality I pass on…)
The book is an actual step-by-step guide to using your optimism to draw the right person straight to you. If you really want to rocket yourself to the relationship of your dreams, the book will do it. Here's why:
1. You'll learn the science behind the optimism. Thinking positively feels great, but every once in a while, you can get to the place I once reached: "What the hell's the point? I've been cheery about this whole dating thing and it's gotten me nothing. I give up!" Well, thanks to the recent scientific discovery of neuroplasticity, we now know that our thoughts have a mind-changing effect on the neural activity and structure of our emotional brains. And once you understand how this works, you won't think "What's the point?" again. Instead, you'll be driven to change your thoughts to change your dating life forever.
2. You'll learn to fight your "I'm still single!" panic. You know that fear you have that you're the only one who's going to end up alone? You can kick that fear's butt out the door for good and take charge of your hope and determination for love again. The book will tell you why and how.
3. You'll get specific instructions on how to "choose your orange seed." You want an awesomely wonderful relationship. But are you asking for it in the right way? In the book, I'll tell you how you might be asking for your right relationship in the wrong way, and exactly how to ask for what you truly want and feel empowered to get it.
4. You'll learn how to create the "orange buzz." Feeling positive is one thing. But working up an emotionally charged orange buzz to "feed your seed"—that's what's going to turn you into a knock-'em-dead relationship magnet. The orange buzz is the magic behind attracting your other half. When you learn how to create your orange buzz, you'll literally become the relaxed, happy, glowing, confident person now that you want to feel in your dream relationship later. In fact, you'll be so buzzing, your friends will ask, "What's different about you?" Well, what's different is that you'll feel more amazing about yourself and your future relationship than you ever have before—and that's exactly what's going to naturally draw the right person straight to you.
Ready for your big relationship? Then pick up a copy from your local bookstore, or order the book from Amazon.com or BarnesandNoble.com or Borders.com or Powells.com today.
You can even read some excerpts from Meeting Your Half-Orange on the book's website to get you even more pumped.
Big love and here's to your half-orange!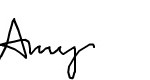 Tags: Meeting Your Half-Orange