Trust me, all singles get to that place. Oh, you know the one…
You've been single for a while, and since you really really want to be in a relationship, you start to bargain with yourself. You think, "Maybe I could just settle for someone I like just enough" instead of waiting for one who will truly make your heart floweth over. Well, here's the sign I'd post in that puddle of pessimism: No settling allowed!
As anyone who's already read the preface to Meeting Your Half-Orange knows, I'm all about being picky.
(If you haven't read it, click to read the excerpted pages "Are You Being Too Picky?" straight out of the book!)
To make it clear why I don't think you should settle for "eh" when it comes to a lifetime love partner, here are 10 reasons why settling works against you. Don't settle for love, because…
#1: …settling is a choice made from fear. Don't choose a relationship because you're afraid to be alone. Or because you're afraid you won't find someone better. Or because you're afraid you're not good enough to attract someone who's nuts about the real, true you. Be strong, not scared! You're a tough cookie and you know you're meant for more, so don't let fear make decisions for you. Trust in the good life can bring you.
#2: … passion is like a hot pepper in a good soup. In other words, it changes in flavor, but it doesn't diminish. If you choose a relationship with a passion and attraction to the whole person (not just their looks), the rewards of that emotional attraction can still be there decades later. But choose a relationship without that emotional passion? You could end up with a soup with no flavor at all.
#3: …friendship marriages are different than deep, romantic ones. Yes, some people can commit to an arranged marriage and still stay together for the long run. But it can take years to develop any emotional zing—if ever they do at all. Relationships can offer so much more than someone who cleans the toilet or puts gas in the car every other time. You can have more if you want it.
#4: …love isn't a business contract! I read a quote from a woman who says she feels okay that she settled for her partner since marriage, after all, is like "a mundane non-profit business." A mundane non-profit business? Goodness, what kind of marriage is that? Personally, I prefer to be alone than spend time with people who don't speak in some way to my heart. Don't you? Marriage or your big relationship should be the same way! Let your heart have a say.
#5: …When the novelty of coupledom wears off, you're stuck with each other! All day. All night. All weekend. All the time. Watching not just your favorite shows but theirs. Withstanding not just their acceptable habits, but their annoying ones, too. Do you want to spend all your quality time with someone you wouldn't give your high-quality stamp of approval?
#6: …settling is a sign you're pessimistic about your future. It says you think you'll never meet someone who adores you, who's healthy and right for you, and who you love wholeheartedly in return. Be a dating optimist! If you want to feel happy, challenged, smart, pretty, safe and attracted to your partner, you can. You first have to believe the right partner is out there for you, and then begin asking for him or her to come rolling on into your life.
#7: …you deserve more! If you want to feel amazing about yourself and feed your healthy self-esteem, you should partner with a wonderful, respectable person you're madly attracted to in some special way. Settling with someone you don't respect and adore is a way of diminishing yourself. You deserve someone as great in heart and soul as you are.
#8: …if you settle, there may come a day later in your life when you feel you're missing something. Are you prepared to battle with that? Someday, when you see couples who seem to care deeply for each other in palm-sweating, butterfly-churning ways, do you want to think, "What have I done? I never had that…" or do you want to smile, hug your honey and say, "Love is amazing. We have that, too."
#9: …you deserve a big, bad, wonderful love! Long-term commitments are marathons, not sprints. If you're going to go the distance, you want someone next to you that makes the run worth doing—through the highs, the lows, the effort and the exhaustion. Give yourself the gift of a wonderful life for the whole long run.
#10: …if you've settled with a so-so someone, you won't be open when your half-orange comes along! Your other half is so desperately hoping you'll be open. Do yourself the favor of making sure you are. Don't lie down into a relationship if it's not going to make you stand up and shine. Celebrate yourself and the love you're meant to have, and don't settle for anything less!
While you're at it, you should also read:
10 Reasons to Be Thankful for Being Single!
10 Things All Singles Must Do
8 Reasons to Go Out Tonight!
Big love,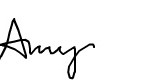 Tags: dating, optimist, passion, self-doubting, single