I'm not much a baseball person. I was, for some reason, a fan of the 1980-ish Yankees, and spent a few yearsof my adolescence with photos of Bucky Dent, Ron Guidry, Willie Randolf, Greg Nettles, Bobby Murcer, Reggie Jackson and my sigh-inducing favorite at the time, catcher Rick Cerone, taped to my bedroom wall.
Oh, and when my photographer father snapped the Yankees for work at Newsday, he brought me home a hat signed "Rick Cerone #10"! I cherished it for years…until I lost it. I mean, who loses that?
Annnnyway, I've been watching some of the Yankees v. Phillies World Series this week, and by "some of" I mean I mostly tune in to the 8th or 9th inning to see what's up. But, of course, for the last two games, the 9th inning has been where the biggest nail-biting action comes in. And it was while the camera was panning the crowd the past few nights—showing Phillie fans last night with quivering worry brows and pursed lips, some of them nibbling on their nails with utter fear as Johnny Damon (mmmm, Johnny Damon) came up to bat with two outs—that I realized: In baseball, people love the tension of not knowing what's going to happen. Maybe it's time to turn some of the nail-biting you feel about not-knowing in love into that same excitement!
I know it can feel awful sometimes, the not-knowing. I remember thinking many times while I was single, I just want to know who or when it's going to be, and then I'll be okay. Because if you know it's going to happen, you can relax, right? Well, guess what? You can decide it is going to happen. But as for the who and when? Like the score of the next World Series game, it's the not knowing that makes it all so magical.
Happy, jaw-dropping endings only happen after a little nail-biting, when you can leap up in relief or surprise—the big hooplah that comes after surviving all that nervous hell. Your celebration will come, so enjoy the whole game it takes to get you there.
Big love and happy baseball,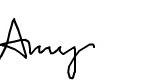 Tags: baseball