The other night, I met some girlfriends at the Nuart Theater in L.A. to see the film Bill Cunningham New York. My fashion-minded friend Kerry suggested the idea, and God bless her for it. It's amazing. Run, don't walk, to try to find it at a theater near you. And if you can't, put it on your Netflix wish list today.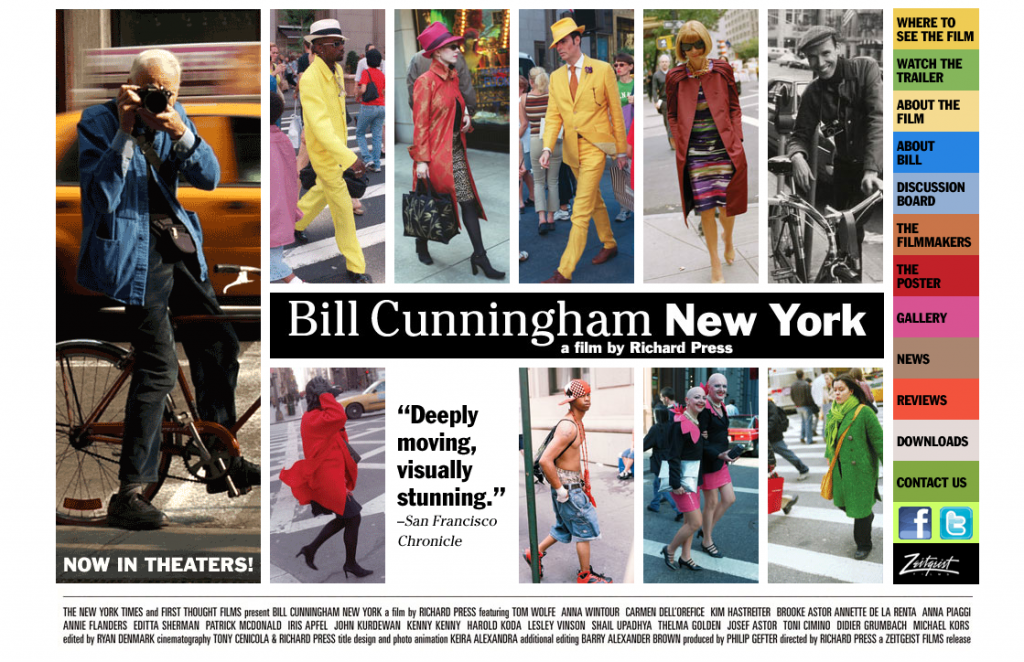 Bill Cunningham is the photographer who shoots and compiles the On the Street page for The New York Times Style section each week as well as "Evening Hours." And if you don't know him (as I didn't), well, he's not who you'd expect to be on the pulse of fashion trends.
Bill is 80 years old (or just past that), spent the last few decades of his life living in a small box of a studio room at Carnegie hall with the bathroom in the hallway, and rides his bicycle through New York to capture what he sees. The reason I loved this film so much wasn't in the fashion, it was in the heart of Bill Cunningham. He's the rare breed of a person full of heart, truth, passion for his life and work, and a truly honest and good soul. I cried a few times in the film not because anything sad happened, but because I was moved by how good a person he was.
How will seeing this film help your dating life? It's a call to live your life as your authentic self. If you want to live in a box, do it. If you want to ride a bike to work, do it. If you want to wear a blue jacket every day for the rest of your life, do it. And if you want to be like Bill's favorite subjects who wear purple feathers and polka dot suits and show-stopping hats for a stroll down the street, do it. Be who you are, follow your passions, and live your life as only you can. If you want to go for breakfast on a date instead of a dinner, do it. If you want to order dessert for an appetizer, do it. If you want to skip away from a good date as happy as can be, do it. And if you're on a date with an obnoxious cad and you want to get up from your stool and say, "You know what? It's been an experience meeting you, but I have some friends to go see," do that, too.
Bill lives life his own quirky wonderful way, spending his days and nights celebrating true authenticity. He finds beauty in being yourself. As he said in a speech at a gala given in his honor in France:
"It's the same today as it ever was. He who seeks beauty will find it."
Go see Bill Cunningham New York and let it inspire you, too.
Big love,