About
Who is Amy Spencer?
By day, I'm a journalist, author, ghostwriter, and happiness and relationship expert. I write cover stories and features for magazines including Parade, Men's Journal, Harper's Bazaar, Glamour, InStyle, Women's Health, Redbook, Cosmopolitan, Real Simple, The New York Post, Seventeen, and many, many more. (You can find archives of my articles and other stuff I've done on my web site.) By night, I'm an avid viewer binge-worthy HBO and Netflix, with an almost fanatical devotion to popcorn.
For a decade in Manhattan, I was single as all get-out, screwing up more seating charts than I care to admit. ("Sure, of course, I'll sit with your grandmother and your teenage cousins.") Then one day, I decided I was ready for a relationship.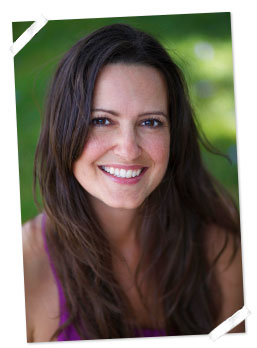 Most days I was happy, hopeful and absolutely owning my freedom. But I was also spending a few too many nights curled up on my couch alone wondering why—oh, why?—the whole world was paired up and I couldn't seem to find a single cute and decent soul to love me.
Well, I finally found my answer—and the love of my life—using my homegrown secret of dating optimism. And now, because there are too many kick-ass people out there wondering what's taking their love so dang long, too, I wanted to pass some of that positivity onto you. My guide to finding your other half tells you how to do just that: Meeting Your Half-Orange: An Utterly Upbeat Guide to Using Dating Optimism to Find Your Perfect Match.
The positive approach worked so well in dating, I've since used it to write about happiness in all areas of life. Which is how I came to create my next two books: Bright Side Up: 100 Ways to Be Happier Right Now (2012) and The Happy Life Checklist: 654 Simple Ways to Find Your Bliss (2014). You don't need to re-invent your life to be happier, you just need to see what's right in front of you from a new perspective, and appreciate the small blissful moments right now. Do you realize what that means? Single or married, old or young, saving or struggling, you can live the good life with the very same life you have right now. My books can help you shift how you see things, and embrace the small moments that matter most in your happiness.
Read the books, take in the lessons, use them regularly. And if they work, let me know! Or, if you have any questions or comments about your life or you have a popcorn recipe I should absolutely try, please email me. Use the button at the right that says "Email Amy" or hit me up at (ready for the hieroglyphics?) amy at amy spencer dot com. I won't have time to respond to every email, but I'll do the best I can. I'd love to hear from you!