We've all had bad dates. Many of them so bad they're yawn-numblingly boring, some so bad they're bad, and a lucky few so bad they're good.
This audio file is an example of the latter. Sort of. It's not a date, it's a guy trying to get a date. He apparently met some woman, got her number, and then called her. A few times. The result? One of the best phone messages you've ever heard.
So the next time your date's gone bad, or the next time you think you've left an embarrassing message on someone's voicemail, remember that you're not alone—and, in fact, it's been worse. Your proof is that this hilarious string of voicemails from Dimitri is out there: The Reason Some Girls Stay Single.
Enjoy!
You might also like: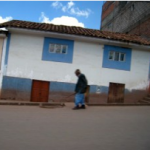 Just One Thing: See the Good in Others
Big love,