I've been joking that tomorrow, February 2nd, is such a big day for me, I don't know what to be more excited about: The official launch of my book, Meeting Your Half-Orange: An Utterly Upbeat Guide to Using Dating Optimism to Find Your Perfect Match, or the premiere of the final season of Lost on ABC! So which one's better?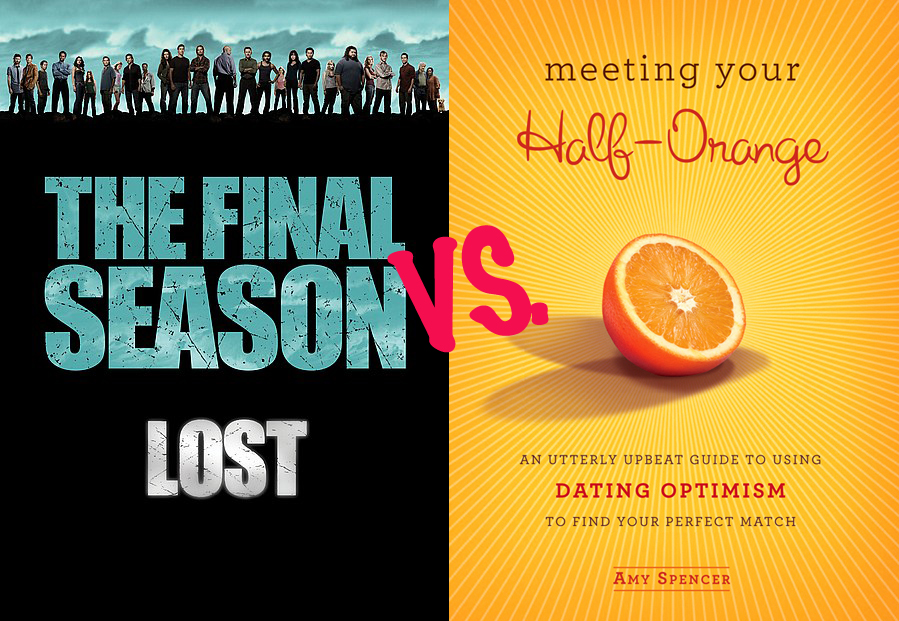 I mean, clearly the book means more to me personally, as I'm really proud of creating a book that can guide people toward one of the most wonderful things in the world: love. But on Tuesday night at 8 p.m.? Yeah, I'll be tuned into ABC with a big bowl of popcorn to watch Lost.
The fact is, they're both wonderful additions to the world and, believe it or not, have very similar gifts to offer. Which is why I'm putting Lost and my book head to head to see who comes out on top. Here, the battle begins:
LOST vs. MYHO (Meeting Your Half-Orange)
The survival
In LOST . . . we've watched the effects of flight Oceanic 815 crashing and burning that completely changed the lives of those who survived.
In MYHO . . . we've all had crash and burns in love, and we've survived and changed for the better.
The Winner: LOST
The mysteries
In LOST . . . we've learned about an island in the South Pacific, rife with powers that The Dharma Initiative was trying to understand. Their conclusion? Electromagnetism moved the island and can change the destiny of humanity.
In MYHO . . . you'll learn about powers within yourself that neuroscientists have come to understand—that by changing your thoughts, you can change your brain and what you attract in your love life. My conclusion? Otimistic magnetism will move you toward the right relationship.
The Winner: MYHO
The miracles
In LOST . . . John Locke learned to walk again and Hurley knows what it feels like to really be in love with someone. Awww, Hurley.
In MYHO . . . everyone gets their love-legs back and learns to really be in love with someone.
The Winner: LOST
The insights
In LOST . . . you've gotten to see flashbacks and flash forwards, showing us what's coming next.
In MYHO . . . you'll learn how to use flash forwards in your favor: By visualizing yourself in the most adoring, awesome, weak-in-the-knees relationship, you'll create the feelings that will ultimately lead you into that very relationship.
The Winner: MYHO
The love stories
In LOST . . . we've been able to watch the wildly adorable Jack and kick-ass Kate navigate their complicated attraction, while other couples grow closer from Sawyer and Juliette to Jin and Sun, Desmond and Penny, and the ever-adorable Rose and Bernard. (And for the record, if Jack and Kate don't end up together at the end of this series, I'm going to sob myself to sleep. Call it a cliché ending if you want, I call it a happy one!)
In MYHO . . . you get to read about dozens of real kick-ass women and guys who found their other halves by being positive, optimistic and utterly determined that they would. And by the time you finish reading it, your happy ending will be on the way.
The Winner: MYHO
The cost
In LOST . . . the two-part pilot episode of the groundbreaking was reportedly the most expensive in ABC history, costing between $10 million and $14 million dollars!
In MYHO . . . the groundbreaking book costs only $15.61 if you order it now on Amazon.com.
The Winner: MYHO
The hope
In LOST . . . characters die and come back to life. Richard never ages. Jacob maybe lives forever, and hydrogen bombs may not be the end of everyone, but a whole new beginning for all the Lost characters.
In MYHO . . . you learn that the same miracles can happen. Your heart can come back to life. And the frustration and disappointment and difficulty you've been through in your dating life until now is not the end of a search for love—it's a whole new beginning for you to find your other half. Your half-orange.
The Winner: MYHO
So, it was a tense battle with two worthy opponents. But the clear WINNER of the head to head is . . . drumroll please . . .  MYHO: Meeting Your Half-Orange! (Phew, that would have been embarrassing if I, uh, lost.) For more information on the book, go to: Meeting Your Half-Orange.com
Big love and I really do hope you buy the book—and love it so much, you pass the word on!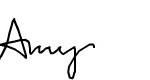 Tags: Lost, LOST vs. MYHO