I finally got to reading my November issue of O magazine this weekend. Loved, as usge. (That's my attempt at shortening the phrase "as usual" with my keyboard—how'd I do? Hmm, I'll keep working on it….)
Anyway, I fell in love with how actress Julianna Margulies (who's now in the CBS show The Good Wife which I wish I had time to watch more of) explains her Aha! moment. In her story, she tells the tale of how she was stuck awake one night with her crying 5 1/2 month old baby at 2 a.m. when she had a call-time for work at 6. As she panicked over how tired and anxious she was and would be, she says she remembered something her mother once told her:
"Honey, this is a moment. It's not the rest of your life."
Julianna explained that she began to feel better about her situation when she thought, basically, Yeah, sure, I'll be tired tomorrow, but I'll be fine in the end. And that the more she looked at those small passing moments in life, the more she began to appreciate them—the good and the bad.
"My mother's saying put things in perspective for me in a remarkable way," wrote Juliana, "because it made me realize that all moments pass quickly, the good ones as well as the bad."
The same is true for dating, you know. Those bad moments—the ones where you can't find a single person to be your plus-one at a wedding, or you show up at a blind date and understand why your friend insisted it be "blind" in the first place—they pass. But the good moments pass quickly, too! That excitement bubbling up at lunch when you know you have a date later with someone you've been having great emails with; those butterfly moments when you actually want to kiss someone at the end of the night. It's wonderful to have the big picture in mind about what kind of relationship you want in the future, but don't let that make you lose sight of the now. Every day you're still single is a passing moment in time, both for good and for bad. Truth be told, the worst stuff will be funny later, and the great stuff will make you wistful! So grasp and appreciate every part of it now, while you're living it. For this, too, shall pass.
You might also like:
The Toils: A Good Thing!
Life's Most Underrated Moment: The "Cusp"
Big love,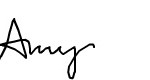 Tags: O magazine